Vraag een vrijblijvend adviesgesprek aan
Isoleer je woning! Doe het samen met Ennatuurlijk en Isolatie.com.
Nu met gratis woonscan met vrijblijvend adviesgesprek en korting op vloer-, muur- en dakisolatie.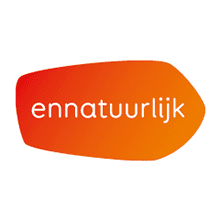 Vul onderstaand formulier in, dan plannen we samen een adviesgesprek in!
Een lagere energierekening begint met isoleren
Twee van de drie woningen in Nederland zijn nog niet goed geïsoleerd. Dat is jammer, want goede isolatie heeft alleen maar voordelen: minder kou en tocht in de winter, een aangenamer klimaat zowel in de zomer als winter én een lagere energierekening. En de kosten vallen reuze mee! Want je krijgt subsidies voor woningisolatie. Laat je gratis adviseren of jouw huis goed geïsoleerd is en wat je kunt verbeteren.
Isoleren is één van de belangrijkste, duurzaamste en goedkoopste oplossingen om te besparen op je energiekosten. Alle andere duurzame oplossingen zoals zonnepanelen of warmtepompen hebben pas écht zin als je huis goed is geïsoleerd.
Door je woning te isoleren:
Daalt direct je energierekening
Verhoog je je comfort in je woning
Draag je bij aan een beter milieu
Blijft het zomers lekker koel in je huis en in de winter lekker warm
Verhoog je het energielabel en de waarde van je woning
Jilke Vermeulen
Medewerker binnendienst
Neem contact op
Vraag gemakkelijk een gratis adviesgesprek aan voor jouw woning via bovenstaand formulier.
Liever bellen? Dat mag ook, mijn collega's staan voor je klaar!
verkoop@isolatie.com
0492-364783