Wat is Knauf Loft?
Knauf Loft (ook wel Supafil Loft) is een inblaaswol speciaal ontwikkeld voor het akoestisch en thermisch isoleren van zoldervloeren die niet worden gebruikt of beloopbaar zijn. Vaak wordt deze isolatie toegepast bij hellende daken of houten vloeren en/of constructies.
Supafil inblaaswol (glaswolvlokken) is waterafstotend, vochtwerend en onbrandbaar (brandklasse A1). Daarnaast is er geen risico op inzakken van de wol, door een optimale vulling en verdeling van Supafil Loft.
Knauf Loft heeft een Lambda waarde van 0,045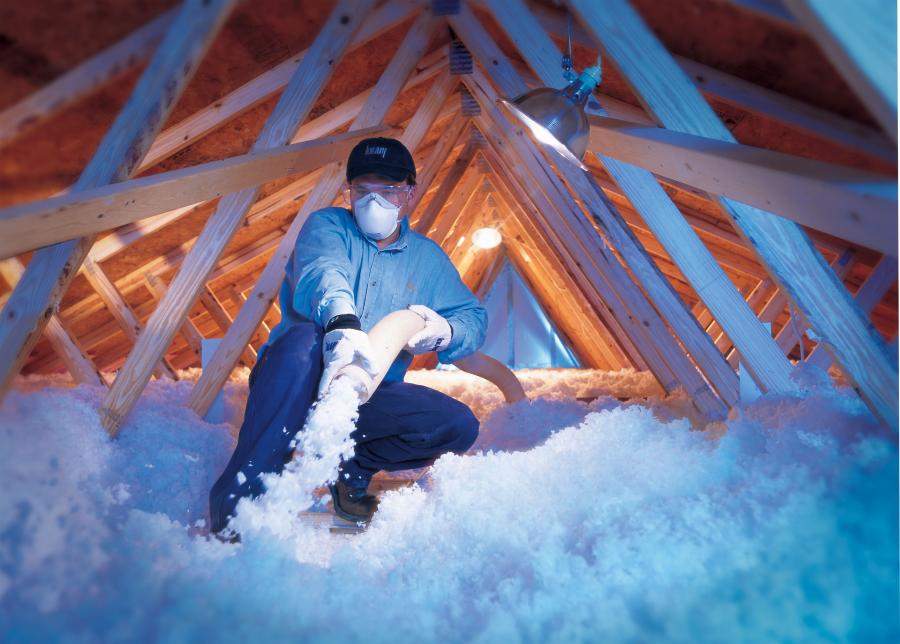 Geblazen materiaal
Knauf Supafil Loft wordt geblazen tussen de gordingen en spanten van het hellend dak. Een bestaand rachelwerk van hout in combinatie met een dampremmende folie aan de binnenzijde, wordt door ons gevuld. Bij deze toepassing kan er ook gewerkt worden met de Supearl EPS parels of met Knauf Supafil Timber Frame. Door de naadloze, optimale vullingen worden koudebruggen en energieverliezen voorkomen.
Gecertificeerd en subsidie
Supafil inblaaswol is bekroond met het Eurofins Gold certificaat, de hoogst haalbare norm voor een gezonde binnenluchtkwaliteit. Daarnaast is het product geregistreerd bij het BCRG (Bureau Controle en Registratie Gelijkwaardigheid) voorheen ISSO en dus gecertificeerd. Het RVO heeft dit product opgenomen in de subsidieregeling (ISDE). Bij minimaal 2 energiebesparende maatregelen kom je in aanmerking voor subsidie. Doe de subsidiecheck om te kijken of jij recht hebt op subsidie.
Pieter van Bussel
Adviseur particulier
Laat je informeren
Laat je gerust eens informeren door onze medewerkers of plan vrijblijvend een opname van je woning in!
pb@isolatie.com
06-29450764