Warmetruiendag bij Isolatie.com
Elk jaar doen honderdduizenden Nederlanders actief mee met de Warmetruiendag. Met als motto: Verwarm jezelf, niet de wereld. Zetten wij ook bij Isolatie.com de verwarming een graadje lager en trekken we onze warme trui aan.
De Wereld van Warmetruiendag ontketent de kracht van het collectief en is van iedereen: van mensen die de thermostaat lager zetten of hun huizen isoleren met spouwmuurisolatie, dakisolatie of vloerisolatie tot mensen die samen een windmolen kopen.
Warmetruiendag zet energiebesparing op nummer 1 en onderzoekt de schone energievoorzieningen van de toekomst. En… de schoonste energie is natuurlijk de energie die je niet gebruikt.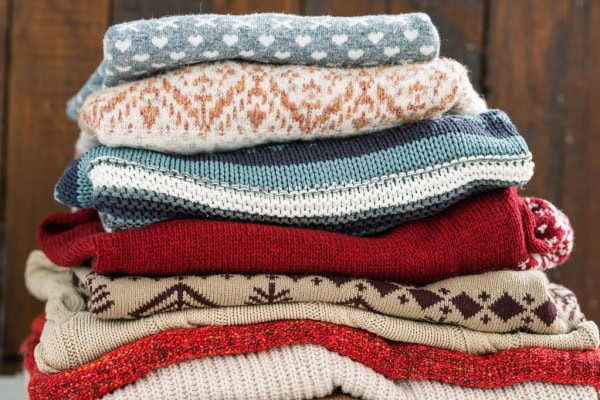 Wist je dat?
Want wist je dat we met éen graad lager maar liefst 6% CO2 en 6% energie besparen? En als we dit allemaal samen doen, kunnen we op éen dag het jaarverbruik van drie Waddeneilanden besparen. Kortom: samen hebben we impact, en dát is waar we met Warmetruiendag voor gaan.
Isolatie.com in een warme trui!
Wat zeggen de cijfers?
De cijfers: als heel Nederland op Warmetruiendag één graadje minder warm stookt, bespaart dat al 3,3 miljoen kubieke meter gas en 6,3 miljoen kilo CO₂. Een heel stookseizoen een graad lager stoken, komt neer op een besparing van 1 megaton CO2. Dat is bijna 30 procent van de CO2-reductie die Nederland in 2030 in de gebouwde omgeving wil realiseren.
Ook met isolatie kan je tot 30% energie besparen en dus minder CO2 uitstoten. Zonder isolatie kan er tot 30% aan warmte via de spouwmuur verdwijnen, 20% via het dak en 15% via de begane grond vloer.
Geef je op voor Warmetruiendag!
Wil jij ook meedoen met Warmetruiendag? Super! Geef je gemakkelijk op voor 5 februari op warmetruiendag.nl. En vergeet niet je woning goed te isoleren! Vraag gratis advies aan.