Wat is A⁺ Foam isolatieschuim?
A⁺ Foam isolatieschuim is zeer geschikt voor het bij-isoleren van spouwmuren waar bestaande isolatie aanwezig is, zoals bij woningen vanaf 1975. A⁺ Foam wordt in vloeibare vorm ter plekke verwerkt, in de spouwmuur aangebracht en dringt door tot in de kleinste kieren en naden. Na droging hardt A⁺ Foam uit tot een naadloze isolatie bestaande uit ontelbare kleine, met lucht gevulde isolerende celletjes.
Daarnaast is het product waterafstotend, dampdoorlatend en door de open celstructuur geurloos.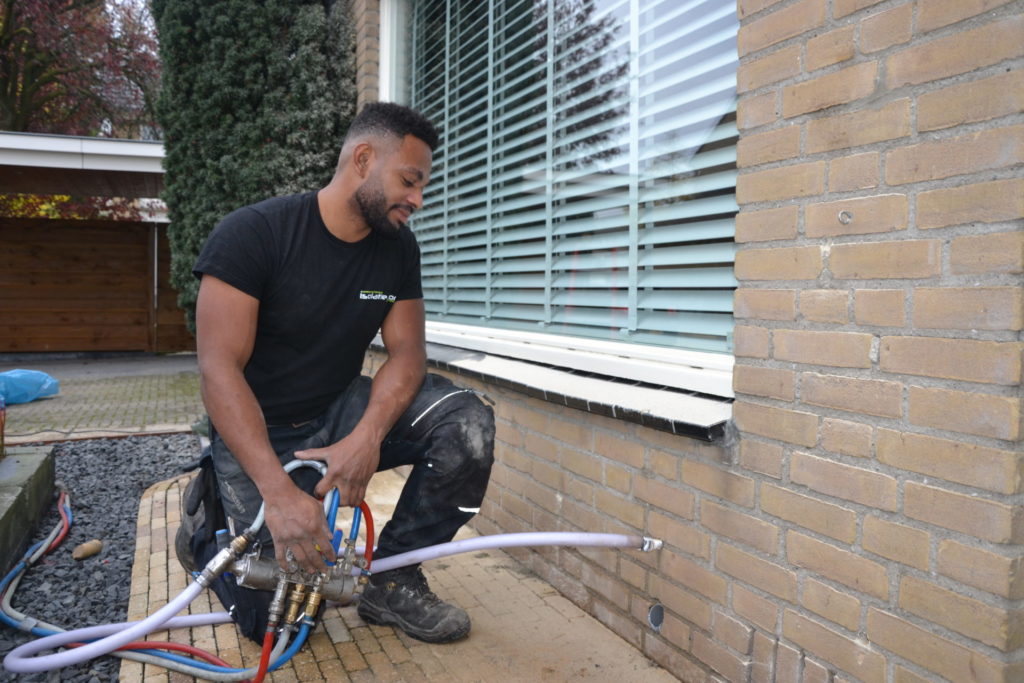 A⁺ Foam heeft een Lambda waarde van 0,035
Waarom A⁺ Foam?
A⁺ Foam is uitermate geschikt voor aanvullende isolatie, isolatieherstel en het opwaarderen van oude spouwmuurisolatie. Door de vloeibare injectietechniek is het zeer goed toe te passen in smalle spouwbreedtes.
Voordelen A⁺ Foam
A⁺ Foam heeft een hoge isolerende waarde
Het is brandveilig (brandklasse B2)
Het is waterafstotend en dampdoorlatend
Bevat geen schadelijke (H)CFK-houdende blaasmiddelen
Het product heeft een garantietermijn van 10 jaar.
Gecertificeerd en subsidie
A⁺ Foam is geregistreerd in de ISSO database van BCRG (Bureau Controle en Registratie Gelijkwaardigheid) en dus gecertificeerd. Daarnaast heeft het RVO dit product opgenomen in de subsidieregeling (ISDE). Bij minimaal 2 energiebesparende maatregelen kom je in aanmerking voor subsidie. Doe de subsidiecheck om te kijken of jij recht hebt op subsidie.
Werkwijze A⁺ Foam isolatieschuim
Bekijk hier hoe de isolatie wordt aangebracht in de spouwmuur.
Janne Biemans
Medewerker binnendienst
Laat je informeren
Laat je gerust vrijblijvend informeren door onze medewerkers of plan gratis een opname van je woning in!
verkoop@isolatie.com
0492-364783